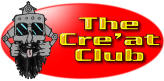 Cre'at Throwing Shapes Screen Saver
Artwork by Andy Simpkins and Programming by Adam J Purcell
---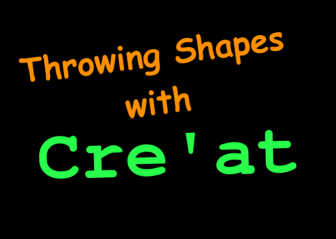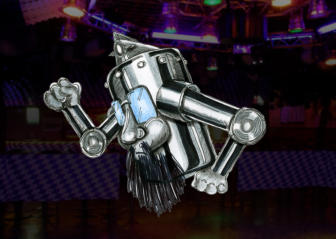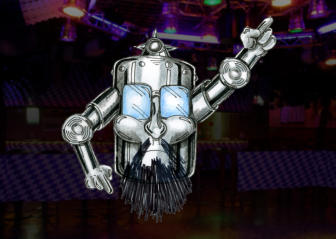 Now you too can see Cre'at boogying on down (and not just in your head for you) to some funky tunes on your computer - as a screensaver! Yes, we know - it's the best Christmas present ever, all of human evolution has been working towards this!
Over a year in the making!
Unfortunately for now we only have a Windows version (tested on XP but may work on 98, 2000, Vista, etc.) In time we may create a Linux version, time allowing. For now you can download the Cre'at Throwing Shapes Windows Screen Saver. To install it simply right click on the icon and select 'install'.
Need to silence the Screen Saver? You can change the volume (right down to zero, if you dislike the funky tunes!) by clicking on 'Settings' after selecting 'Cre'at Throwing Shapes from www.StaggeringStories.net' in your Display Properties Screen Saver page: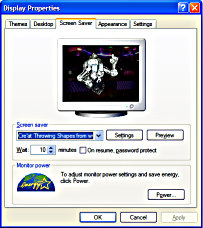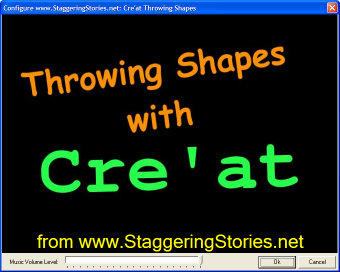 You can change the order and timing of the pictures, if you wish, by creating a text file called C:\throwingshapes.txt. That file is actually the order and timing used natively by the Screen Saver. The first number on the line is the Picture Number (1 to 80) and the second, after the comma, is how long that Picture should be displayed in milliseconds.
Those of you interested can download the source code, written in Delphi 5 - feel free to do with it as you wish.